ME-IR Society
Derneğimiz GIRN'in yanısıra uluslararası işbirliklerine ME-IR Society ile işbirliğine giderek devam etmektedir.Bu işbirliği sonucu üyelerimiz karşılıklı olarak organizasyonlardan haberdar olma ve faydalanma hakkına sahip olmuşlardır.
Me-IRSociety'e ulaşmak için aşağıdaki linki tıklayabilirsiniz:
http://www.me-irsociety.com/contact.php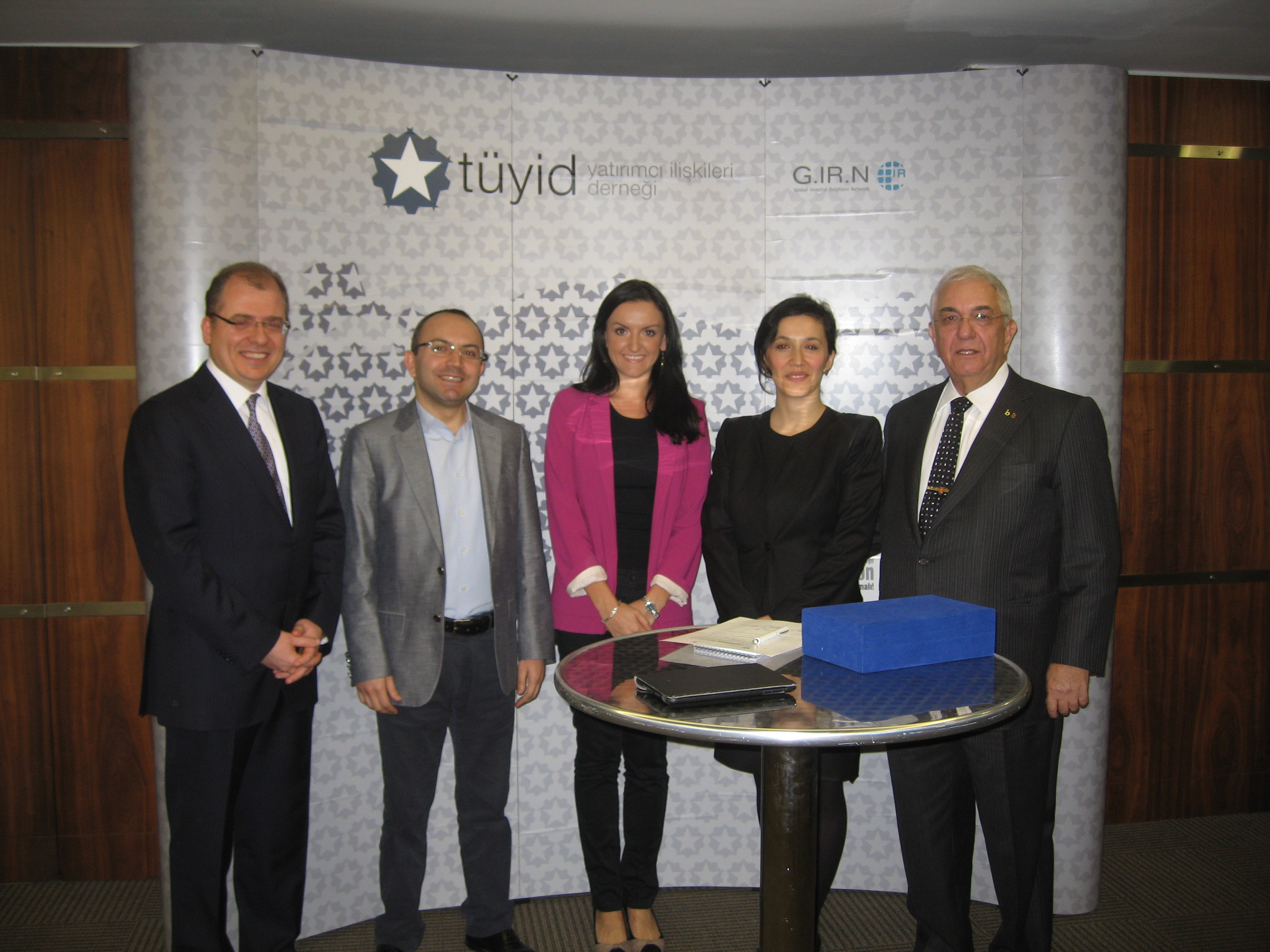 The Middle East Investor Relations Society (ME-IR Society) was established in 2008 and is an independent, not-for-profit organization with membership open to all IR, financial communications, and capital markets professionals throughout the Middle East region. The ME-IR Society is a platform for the sharing of best IR practices between IR professionals who are focused on providing clear, consistent and timely information to the regional and international investment community.
The Society's objectives are to promote excellence in investor relations through executive training, professional qualifications, seminars and networking events, working in partnership with stock exchanges, regulatory bodies and market professionals in the region.
For more information relating to events, membership, education, training or sponsorship opportunities please contact:
Clemence Piot
General Manager - ME-IR Society
cpiot@me-irsociety.com +971.561364661

All information is also published on www.me-irsociety.com